The Fil Bleu network's official mobile app!
Handy, intuitive and free, the official Fil Bleu mobile app travels with you wherever you go on the Tours public transport network.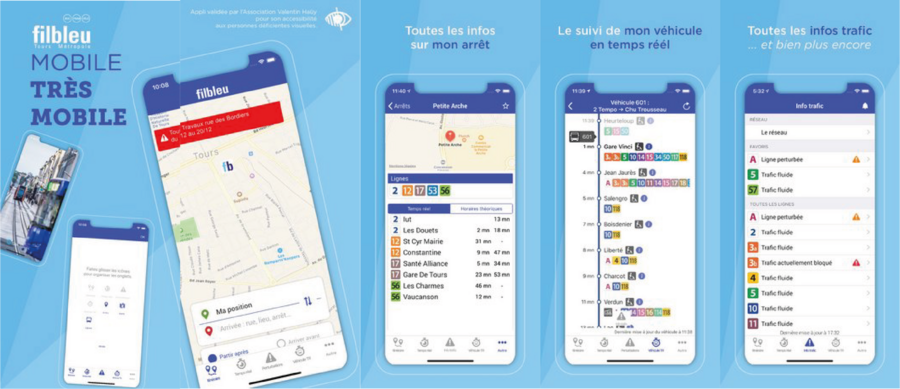 The Fil Bleu mobile app responds to the need of visually impaired people ans has won the approval of Association Valentin Haüy.
This mobile app was developed in partnership with Code-Troopers.