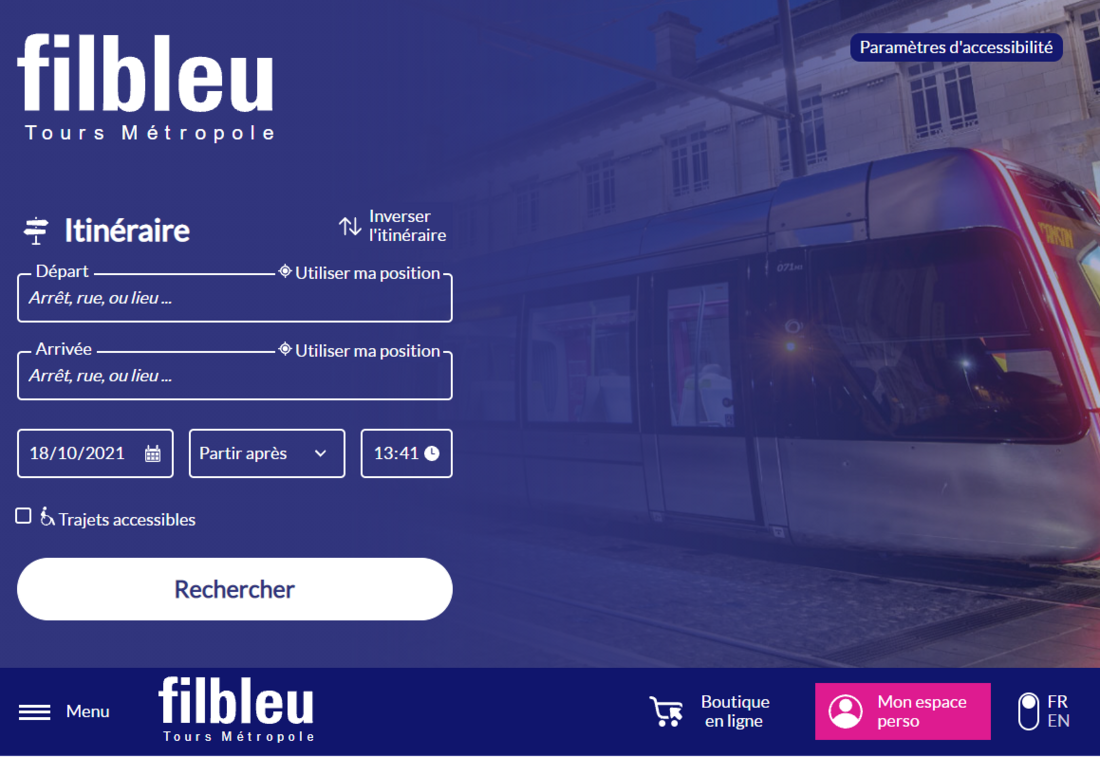 The log-in page for the account will be displayed: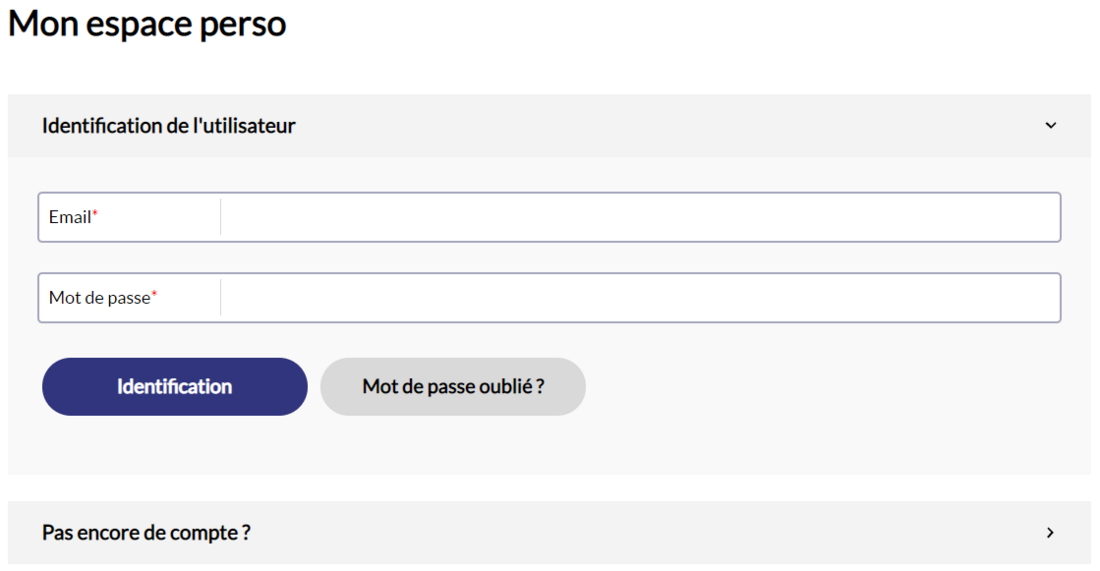 If you have not yet created your account, press (button: I don't have an account)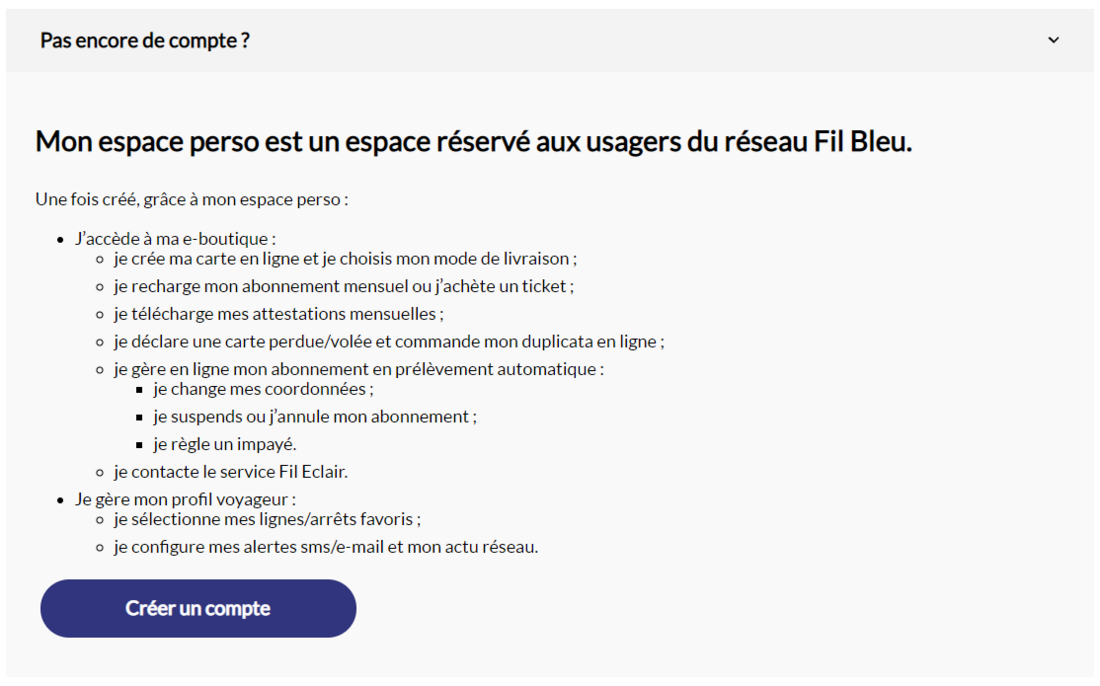 Then click on "Create my account"

Fill in the form below with the required information.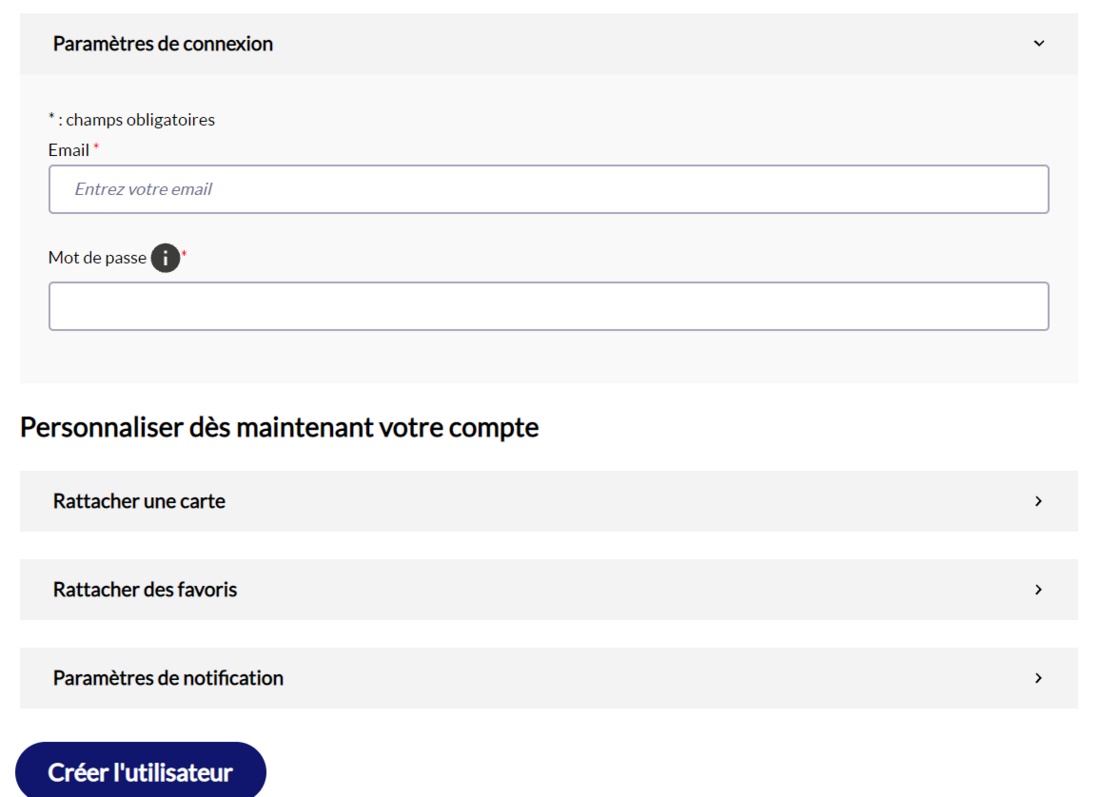 Enter you email address (must be valid) in the first field.
Then, enter a password containing at least 6 characters.
Once the form is complete, either fill in the required fields on the following tabs or select "Create user"

The following confirmation message will appear:
The following information will be sent to the email address you provided earlier (this may take a few minutes. Please check your spam/junk folder)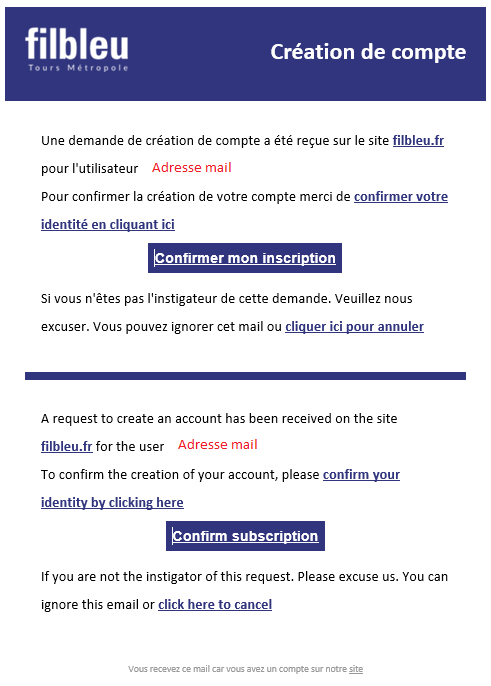 Click on the activation button (blue):

A new page will open, confirming the successful creation of your account. You will now be able to log in.
Your account has been successfully created !
Your personal data will be processed in order to provide you with the services to which you have subscribed and to ensure the management and performance of the mobility services provided by Fil Bleu, a subsidiary of the Keolis Group.
This will allow Fil Bleu to keep you up to date with its latest news and offers that are likely to interest you.
Your data is intended for use by Fil Bleu and Keolis Group companies which process it, as well as for Fil Bleu's service providers located in or outside the European Union.
Data relating to Fil Bleu ticketing and subscriptions may be made accessible to Tours Métropole Val de Loire, the collective on behalf of which Fil Bleu operates transport services.
Your data will be kept for the time required for the administrative and accounting management of your subscription and for the provision and promotion of Fil Bleu services.
You have the right to access, rectify and/or delete your personal data.
You may also object to processing of your personal data for commercial purposes.
To exercise your rights, or for any other question about the processing of your personal data, please send us an email to service.clients(at)filbleu.fr or write to Fil Bleu - Service Clients- avenue de Florence 37700 Saint Pierre des Corps.