Upcoming disturbance (s) on the line 83
Tours - Travaux rue Edouard Vaillant The Thursday 12 October from 19:00 to 09:00

L'arrêt Champ Girault n'est pas desservi par les lignes 3 (direction La Pléiade), 11 (direction Mareuil), 14 (direction Santé NCT+), 19, 83 et R12 (direction Gare de Tours).

Se reporter à l'arrêt provisoire, situé quelques mètres après rue Edouard Vaillant.
Toutes les infos sur la ligne 83, la navette Parc Expo
Prochains évènements :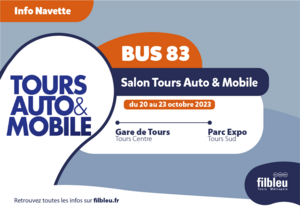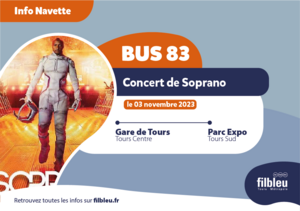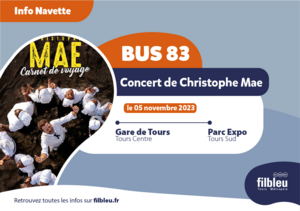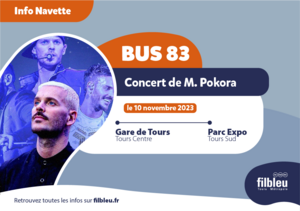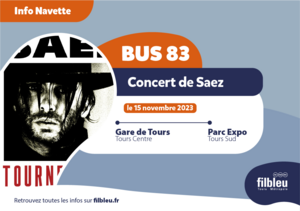 Pas d'inquiétude ! Les horaires sont disponibles 2 jours avant l'évènement.